Our Staff
Back to Staff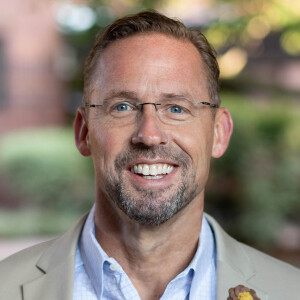 Clint Pressley
Senior Pastor
office: 704-531-4027
CLINT PRESSLEY serves as the Senior Pastor of Hickory Grove Baptist Church in Charlotte, NC. He is leading Hickory Grove through her three pillars of Exalting Christ, Making Disciples and Passing the Torch. Pastor Clint uses an expository preaching style and has a strong biblical study background.
He was a student-athlete playing football before receiving his Bachelor of Arts degree from Wofford College in Spartanburg, South Carolina. He holds a Master of Divinity degree from New Orleans Baptist Theological Seminary and is currently working on his final project toward the Doctor of Ministry from The Southern Baptist Theological Seminary.
Prior to his call to Hickory Grove, Clint served as the Senior Pastor at Dauphin Way Baptist Church in Mobile, Alabama from 2004–2010. Before serving in these two capacities, Clint served as Associate Pastor of Preaching at Hickory Grove and Senior Pastor at two churches in Mississippi.
Clint's service, both at large and small churches, has prepared him for denominational service within the Southern Baptist Convention and other leadership posts. In 2014–15, Clint served as the First Vice President of the SBC. In 2013, he served as Vice President of the SBC Pastors Conference and prior to that, the Vice Chairman of the Board of Trustees at The Southern Baptist Theological Seminary. He also has served on the Board of Trustees of The University of Mobile and is currently serving as a trustee (Vice Chairman) of The Southern Baptist Theological Seminary.
He is married to Connie LaBelle Smith Pressley and they have two sons, Mack and Nate.
The grass withers, the flower fades, but the word of our God stands forever. - Isaiah 40:8