Our Staff
Back to Staff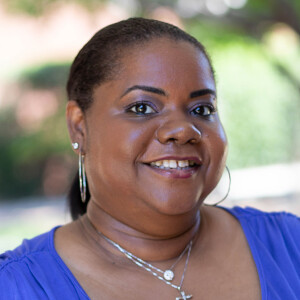 Sharhonda Ford
Licensed Professional Counselor Associate, LPCA
office: 443-744-0621
Credentials:
LPCA, Licensed Professional Counselor Associate
Education:
M.A. in Professional Counseling from Liberty University
M.A. in Human Resources from the University of Phoenix
B.A. in Business Management from the University of Phoenix
Other:
Paneled with Blue Cross/Blue Shield, Beacon, Cigna, and BHS
Trained facilitator of the Prepare-Enrich program
Trained on SYMBIS (Saving Your Marriage Before It Starts) pre-marriage assessment.
Sharhonda Ford is a Licensed Professional Counselor Associate (LPCA) in the state of North Carolina. In August of 2017, Sharhonda completed a practicum and internship providing outpatient therapy to adolescents and adults at Hickory Grove Counseling Center. She counseled women on healing damaging emotions and counseled couples on relationship problems. Sharhonda has almost 20 years' experience in career coaching and development, coping with workplace stress and burnout and career planning. The focus of her work includes marriage and pre-marriage, infertility, stress, anxiety, depression, grief, self-esteem, career counseling and damaging negative emotions in individuals, couples, and families. Sharhonda's approach to therapy is collaborative as she works with the client to choose the appropriate treatment for their wellness goals. She is also experienced in working with groups. Sharhonda's goal is for clients to "Live Beyond the Mask" and to be "Healed, Delivered and Set Free" from the things that paralyze them from moving forward in life.