God's Heart for Orphans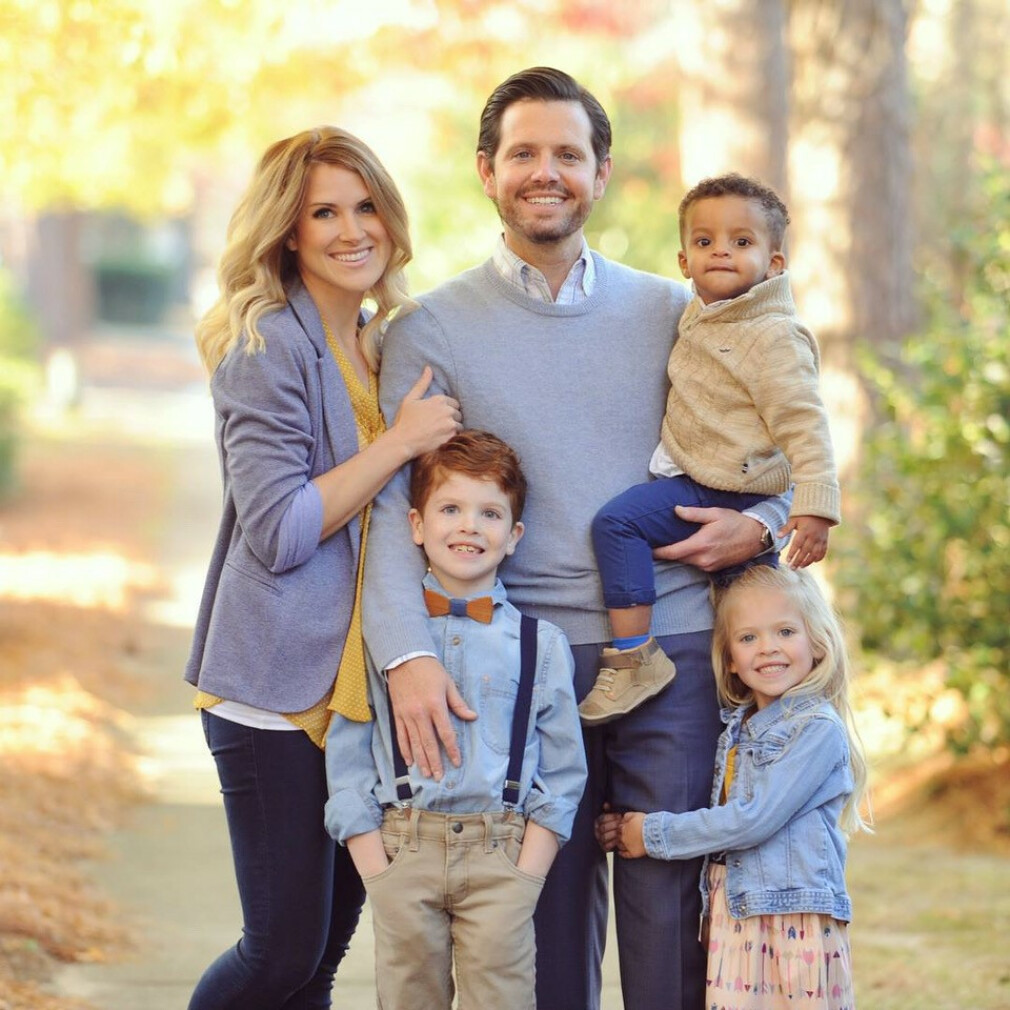 I held him tight. The tightness of the squeeze of my arms wrapped around him was just enough to satisfy the physical reaction to the inner emotions I was feeling toward this beautiful baby boy I had seen for the very first time just a few hours earlier. Within an hour's drive, I now found myself standing in my backyard. As I squeezed him in my arms, I whispered in his ear, "You are safe. You are loved. I will never leave you." I knew this 7-month-old baby boy couldn't understand what I was saying nor interpret the hugs I was giving, but it didn't matter. In that moment, I felt the heart of God, and my heart was full. The courts might interfere. Family members might question. One day this little boy may rebel against me, but the Spirit was leading my heart to peace, compassion, and a drive to be longsuffering in loving this human being
made in the image of God.

Statistics, statistics, statistics. Sermons. Sermons. Sermons. Blog after blog. Article after article. I, like many of you, am aware of even the below-the-surface realities around the world surrounding the topic of orphans. You see, it doesn't take more than just a scan of the front page of the newspaper to realize that this world is corrupt. We live in a fallen world that operates in oppressive systems of war, famine, and disease. That means there will always be orphans among us. Every day, children are orphaned or abandoned due to economic need or disabilities. According to UNICEF, 153 million kids worldwide have lost one or both of their parents due to all causes. That's twice the total number of children in the U.S.

This article isn't to tell you that every Hickory Grove member or Christian in America needs to step up and adopt all of these orphaned children. Adoption is a very good thing. However, not all of these 153 million kids can be or need to be, adopted. But, they do need our help. In obeying God and caring for the fatherless, we have the opportunity, as His adopted children, to experience our Heavenly Father in ways we never imagined.

James 1:27 says, "Religion that is pure and undefiled before God the Father is this: to visit orphans and widows in their affliction, and to keep oneself unstained from the world." If your experience is like mine, this may not come easily or naturally for you. Nevertheless, Orphan Sunday serves as a reminder and an invitation to join God in what He desires for every one of the 153 million orphaned and vulnerable children around the world.

Understanding the plight of orphans and their families is critical for us as a church family to understand. It's not just about statistics. This is about real children—children whom God our Father loves and longs to rescue. Deuteronomy 10:18 testifies, "[God] executes justice for the fatherless and the widow, and loves the sojourner, giving him food and clothing." Psalm 68:5 tells us God is "a father of the fatherless." Yes, God fights for orphans and loves them as their Father and He exhorts us to "bring justice to the fatherless" (Isaiah. 1:17). Reading and talking about orphan ministry on one Sunday won't resolve all the problems related to orphaned and vulnerable children. But discussing it with other people at Hickory Grove and becoming aware of steps that can be taken points us in the right direction.

Pray and think through how you can help. You can become a person involved in foster care and adoption. Also, you can help fulfill a variety of needs to practically assist those fostering and adopting.