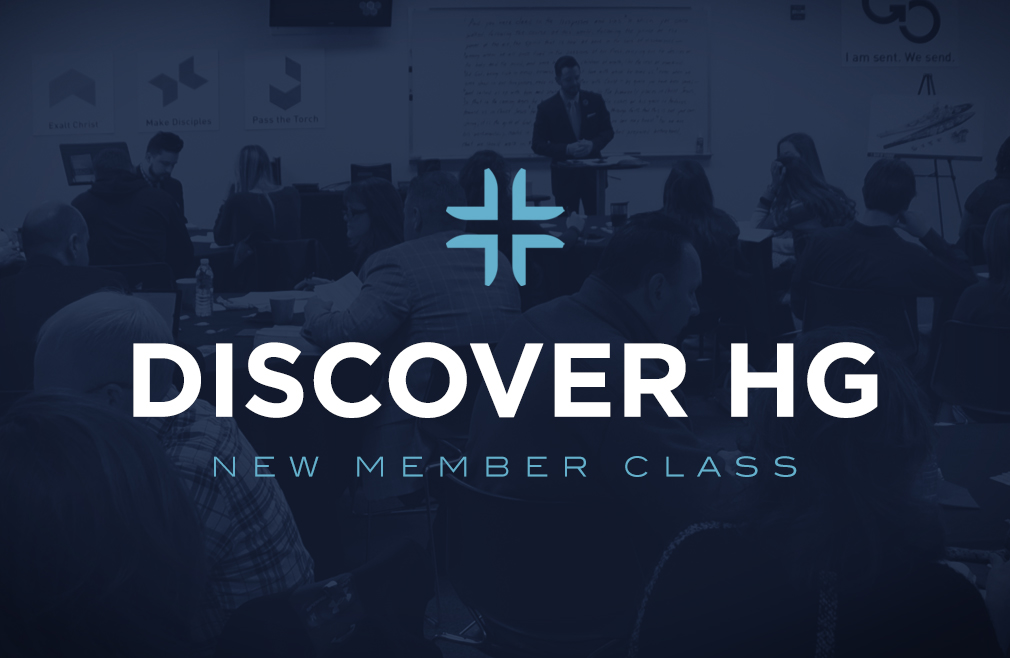 Discover HG
Room: 304/305
Discover HG provides a unique opportunity to learn who Hickory Grove Baptist Church is and what we believe. Throughout several weeks, Discover HG examines the following topics:

The Biblical purpose of the Church
Hickory Grove's history and biblical convictions
Hickory Grove's vision (Our Pillars, Objectives, and Biblical Response)
The many ways to get connected at Hickory Grove including the opportunity to become a member
The course will close with Dinner with the Pastor where you are invited to enjoy a meal and a time of fellowship with fellow class members and Hickory Grove staff. More information regarding Dinner with the Pastor will be communicated as the course progresses.

We look forward to getting you connected to the Hickory Grove family!