Food Pantry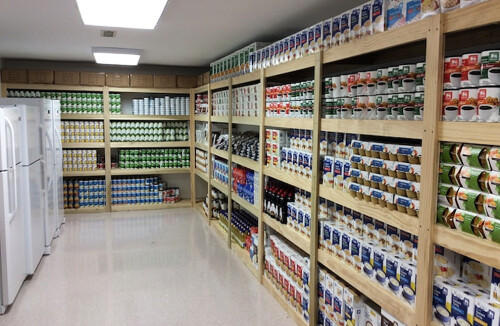 Local
The Hickory Grove Food Pantry assists families experiencing a financial crisis with food items. The Food Pantry is open Tuesdays from 9–11 AM and located at the Latin American Campus. The pantry relies on food donations as well as volunteers to help sort, pack, and distribute.
Volunteers
To volunteer, you must be 18 or older (16 or older with a parent present) and be a member of Hickory Grove Baptist Church.
Weekly Volunteer opportunities include:
Mondays - 8:00 AM, Sort & Pack (3 hours)

Mondays - 1:00 PM, Sort & Pack (2 hours)

Tuesdays - 7:30 AM, Set Up for Distribution (Heavy Lifting)

Tuesdays - 8:30 AM, Distribute (3 Hours)

On distribution day, volunteers will be working outdoors so please dress accordingly.
If you have questions, please contact the Missions Office at or 704-531-4028.