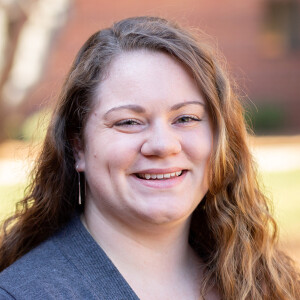 Whitney Newton
Counselor
office: 704-804-0665
Credentials:
Licensed Clinical Mental Health Counselor Associate (LCMHCA)
Education:
M.A. in Christian Counseling-Clinical Mental Health
B.S. in Biology from the University of North Carolina at Charlotte
Other:
Trained in Eye Movement Desensitization and Reprocessing (EMDR)
Whitney Newton is a Licensed Professional Counselor-Associate in the state of North Carolina. In May of 2019, Whitney completed an internship providing outpatient therapy to children, adolescents and adults at Hickory Grove Counseling Center. She has counseled individuals for depression, anxiety, PTSD and adjustment issues, to name a few. She also has experience in leading life skills groups for individuals with chronic mental health disorders, such as schizophrenia. The focus of her work is providing Child-Centered Play Therapy to children as young as 2.5 years old to develop self-esteem and coping skills. Whitney's approach to therapy is collaborative, as she aids clients in achieving their personal goals using an appropriate, individualized treatment plan. She values providing clients with a professional relationship built upon empathy to aid them in changing unhelpful thought patterns and creating a meaningful life in accordance with their personal values.